36% of  students surveyed at 66 colleges & universities reported not getting enough to eat. Read about the growing epidemic here: The hidden crisis on college campuses: Many students don't have enough to eat.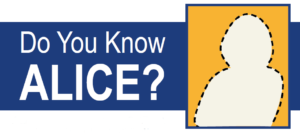 ALICE stands for Asset Limited, Income Constrained, Employed.
According to a 2016 study, 20% of Cheshire Residents are ALICE. That accounts for over 1,900 Households.